Who We Are
Church of Pentecost (COP) is a driven and diverse group of individuals dedicated to serving the Lord in unity and living according to how He instructs us in the bible. (Galatians 3:28)
We believe in "God.Family.Church."
The way to change our world is to rebuild our families inwardly and outwardly and point them to Jesus. (Matthew 6:33)
Our doors and our hearts are open to you regardless of where you are in your spiritual journey. You're important to us.
What We Believe
We believe the bible is the infallible word of God (II Timothy 3:15-17) which we apply in our daily lives. The salvation plan we preach comes straight from the Word of God; which is Repentance, Baptism by immersion in the name of Jesus, and receiving the Holy Ghost with the initial sign of speaking in other tongues. We baptize in the name of Jesus because He is the one true living God. He is the father that manifested Himself in the flesh and dwelt among us, and He is the Holy Spirit that now lives in us. These three are one.
It is important that as Christians we love others as Jesus first loved us and died on the cross to pay for our sins.
Pastored by Matthew Roberts since 2015, Church of Pentecost (COP) is a diverse and driven group of believers who are dedicated to serving the Lord in Unity and Love as he instructs us in the Bible (Galatians 3:28).
As the people of God, we worship, sing, and fellowship with one another as we spread the Good News of Jesus Christ to the City of Brunswick.
The basic and fundamental doctrine of Church of Pentecost is the Bible standard of full salvation, which is repentance, baptism in water by immersion in the name of the Lord Jesus Christ for the remission of sins, and the baptism of the Holy Ghost with the initial sign of speaking with other tongues as the Spirit gives the utterance.
Church of Pentecost Cleveland believes in "God.Family.Church."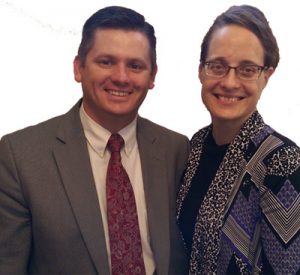 Pastor Matthew Roberts
Pastor Roberts attended Life Tabernacle in Rittman, OH until 2013 when God called him to Pastor Church of Pentecost in Brunswick. God is doing great things, and he is excited about the vision God has given him for the city of Brunswick. In 2015 Pastor Roberts became the pastor of Apostolic Church in Brunswick, now Church of Pentecost Brunswick.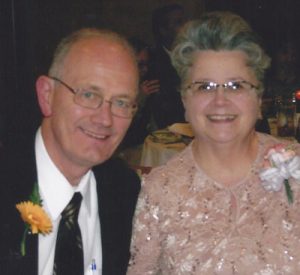 Pastor Joseph Clark
Served as Trustee for New Life Fellowship Church for 17 years and Sunday School Superintendent for 8 years. Both he and Sister Clark taught Sunday School at New Life Fellowship church for 17 years. In April 2009 they came to Brunswick to assume the role of Pastor. He has since assumed the role of Pastor Emeritus.